What are Free Trade Agreements?

Importance of Free Trade Agreements

What are the advantages of free trade agreements?

Free Trade Agreements: Key Steps

What are Preferential Trade Agreements?

What is the difference between a free trade agreement and a preferential trade agreement?

List of Indian trade agreements

FAQ
What are Free Trade Agreements?
A free trade agreement, as its name suggests, is a contract between two or more nations that establishes a free trading zone. In a free trade zone, trade barriers between the participating nations are loosened, which often results in lower or eliminated import levies and tariffs. The North American Free Trade Agreement (NAFTA), which was later replaced by the United States Mexico Canada Agreement, is among the most significant free trade agreements (USMCA).
Importance of Free Trade Agreements
Trade agreements are crucial for the growth of international trade since they promote collaboration and open up access to one another's businesses. Countries can specialize in commodities they can produce effectively and cheaply relative to other countries thanks to the free flow of goods and services.
According to the Ministry of Commerce, India has 13 free trade agreements (FTAs) with other countries. Exports and imports with FTA partners have advanced, according to the economic effect evaluation of FTAs.
In accordance with the Free Trade Agreement with India, the 20% customs tariff that the Association of Southeast Asian Nations (ASEAN) imposes on leather shoes was zero. The Indian exporter will be more competitive than an exporter from a non-FTA member country if other costs are equal. You can get additional information related to free or preferential agreements from one of the best import export business "PL Global Impex Pte Ltd".
Read more: Types of International Export Business with high profit.
What are the advantages of free trade agreements?
The main way that free trade agreements lessen or do away with trade obstacles and levies is to promote international trade among the signatory nations. In other words, an importer might anticipate reduced landed costs and fewer trade barriers if they import a shipment of goods from a country of origin that has a free trade agreement with the importing country. Therefore, for an importer to source goods from nations with which their country has free trade agreements.
Due to cheap customs charges and other incidental taxes, FTAs give exporters access to the global market. For instance, 450 listed products had their tariffs reduced from 10% to 100% after India and the South American trading group MERCOSUR inked an FTA.
2. Diversification of International trade risk
A country's ability to deal with the effects of a global recession or unfavorable geopolitical event is improved when their trading basket is diverse.
3. Competition and innovation
Integration with global markets encourages the adoption of best manufacturing practices, which raises product competitiveness.
Free Trade Agreements: Key Steps
The four actions listed PL Global Impex Pte Ltd. listed below can be used by importers and exporters to their benefit while utilizing FTAs:
Choosing the appropriate tariff classification

Adherence to origin rules 

Requesting preferential treatment

Export requests and advance ruling requests
What are Preferential Trade Agreements (PTA)?
A unique status granted in trade by multiple nations is known as a preferential trade agreement (PTA) or generalized system of preferences (GSP). Up to 4,800 products from 129 selected beneficiary countries and territories can enter the United States duty-free thanks to an agreement that is intended to support economic growth in developing nations. By the previously mentioned US government's Trade Act of 1974, GSP was implemented on January 1, 1976. But according to the Indian government, since the World Trade Organization (WTO) was founded in 1994, the plan has been spreading.
What is the difference between a free trade agreement and a preferential trade agreement?
A preferential trade agreement (PTA) has the potential to be unilateral. It is the main distinction between it and a free trade agreement. In other words, they are easings of trade restrictions from one country to another without necessarily requiring a reciprocal action from the other. Preferential trade accords (PTA), which are often extended by affluent nations to developing nations as a sort of diplomatic favoritism.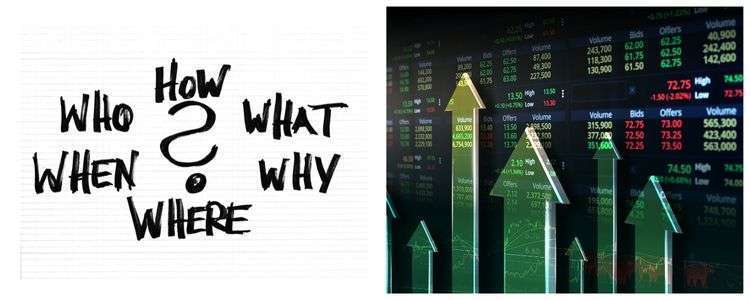 List of Indian trade agreements
1. Partial Scope Agreement (PSA)
The PSA calls for fostering investment between the two nations. The agreement specifically mentions joint ventures and the facilitation of the issuance of required permits, licenses, and contracts for technical, commercial, or administrative assistance with regard to investments by both parties.
The PSA also creates a favorable investment environment to draw capital into both nations. The chapter on investments placed a strong emphasis on discouraging unfair commercial tactics. The agreement also states that neither party's investors' investments may be nationalized, expropriated Even subjected to actions that would diminish their value or produce results that are comparable to nationalization or expropriation.
2. Free Trade Agreement (FTA)
A Free Trade Agreement (FTA) is a contract between two or more nations that lowers or removes trade restrictions. It tries to totally do away with tariffs either immediately or over a set period of time. Free trade agreements make it easier to have an open and competitive global market.
Abolish "substantially all the commerce" in commodities subject to tariffs and other limitations. As well as "substantially all" discrimination against service providers from member nations (helping to increase trade in services).
An agreement to remove trade restrictions, lower or do away with customs duties, and do away with quotas is customs union. These unions constitute the third level of economic integration as described by the General Agreement on Tariffs and Trade (GATT).
In contrast to free trade agreements, non-union members are subject to a single external tariff. When trading with nations inside the customs union, nations outside the union must pay a single fee (the duty) for the goods that have crossed the border. When they join the union, there are no additional trade restrictions.
A common market is a set of nations created by a legal agreement and has a common external tariff. In a common market, countries also allow free trade and the movement of people, capital, and labor within the group. The trade agreement seeks to improve the economic standing of all market participants.
Benefits of a Common Market
1. Free flow of capital, products, services, and people
The removal of tariffs between member nations is one of the common markets' key benefits. The unrestricted movement of people, products, capital, and services is another benefit. Because national borders are not a barrier to the unrestricted movement of production elements in a single market. The term "single market" is frequently used to describe it.
2. Efficiency in production
An economy with a common market promotes participant efficiency, resulting in more efficiently allocated manufacturing inputs and more robust economic growth. As the market becomes more competitive, ineffective businesses eventually go out of business.
An economic union is an agreement between two or more countries that permits unrestricted trade in commodities, services, money, and labor. To foster this unified market, the nations may also coordinate their social and financial policies.
One illustration of an economic union is the European Union (EU). In order to collaborate on addressing economic and financial difficulties, the EU member states coordinate their separate economic policies, rules, and regulations. The Euro which all19 EU countries are using, is the other currency of the EU.
A customs union is distinct from an economic union. A customs union allows for the free movement of products among its members. But it usually forbids the free movement of people or the use of a common currency.
What distinguishes a customs union from a free trade agreement?
Free trade agreements and customs unions differ in one important way. Despite the fact that they are extremely similar in many other areas. In a customs union, all participating nations accept a single customs tariff that is useful for them all for all third-party nations. In other words, while importing into any country that is a member of such a customs union. A country that is not a member will face the same tariffs, levies, and restrictions. Such requirements are absent from a free trade agreement. It also permits each member state to continue maintaining its own unique customs tariff schedule.
The USCMA is a free trade agreement, whereas the European Union common market is a customs union. The simplest way to comprehend the distinction between the two is to look at the most well-known examples of each.
How do I know if my shipment qualifies for free trade agreement benefits?
Depending on the mode of transportation, the nation of origin, the nation importing the goods, and the free trade agreement. To determine if a shipment qualifies for FTA benefits, there are numerous processes to be taken. In other words, the process ultimately boils down to being able to prove that the product(s) originate in a nation that is a signatory to the FTA. either entirely or in excess of a predetermined limit as specified in the free trade agreement.
The majority of FTAs also contain provisions for commodities that may not technically or strictly speaking have come from a member state. Nevertheless experienced significant "transformation" (such as raw materials into final goods) to qualify for advantages. If an importer decides that the importing product is eligible, they must show this to customs officials using certain documents (usually referred to as "certificate of origin").