How to Begin a Wholesale Distribution Business?
Companies that trade goods for the goal of making a profit are known as wholesale wholesalers. They supply products to merchants who then sell them to clients. The majority of wholesale distributors in the retail industry buy specialized goods from a producer and distribute them to merchants.
Previously, operating wholesale businesses could only have involved producing cold calling, catalogs, or doorstep sales materials, then inputting data into spreadsheets. There are other ways to run your business and make your distribution services available, such as starting a wholesale eCommerce B2B company. You can get in touch with PL Global Impex Pte Ltd. for better understanding of wholesale distribution.
Three steps can be used to roughly categorize the entire business process. Manufacturers create the product at the initial stage, and merchants sell it to customers in the final stage. Distributors sit between the producers and the retailers. Distributors are essential to the cycle. They serve as the intermediaries between sellers and purchasers.
The barter system's era is related to the significance and existence of the distribution industry. Even in the digital age, the company is still significant. An important part of the business cycle is the internet distribution industry. Like PL Global Impex Pte Ltd., successful internet companies rely on the transportation of commodities in a high quality market.
Starting a Wholesale Distribution Business
Here are the crucial measures for you whether you're trying to start a wholesale, retail business or want to identify distribution opportunities:
1. Business Plan
A person or business engaged in the wholesale business purchases products from suppliers and distributes them to retailers. Businesses that handle wholesale distribution act as a bridge between retailers and producers. Hence the variety of business concepts that are available across the nation lead to the assumption that this enterprise will be financially successful.
The following are some of a wholesale organization's most significant benefits:
Wholesalers are known for buying in bulk from producers and paying less for their products from manufacturers.

Depending on the nature and type of business, there may be differences in the commercial cycle between a wholesaler and a manufacturer.
One needs to keep a few things in mind when starting wholesale distribution enterprises in India. Wholesale businesses offer a wide range of opportunities because there are so many industrial facilities available.
These distribution businesses produce a range of fabrics, chemicals, medications, and FMCG goods. The profitability and reputation of its primary rivals are preserved by this kind of business. The following procedures must be taken to launch the wholesale distributor business: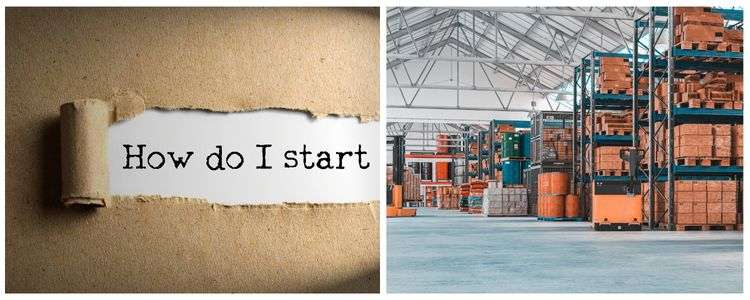 Selection of the Product: 
The distributor's main responsibility is selecting the product to sell. You should choose goods that are in high demand on the market. The specific market research's findings will also be helpful in determining the profitability of the product.
Establishing the Warehouse:
The warehouse where the wholesale goods are stored is the next step in setting up a distributor organization.
Maintaining a Good Relationship With Suppliers:
It's crucial to pick the best suppliers for the products one wishes to distribute. It's crucial to create relationships with local vendors who are well-known, dependable, and skilled in their field.
Wide Your Connection:
In the supply chain, it's essential to establish new relationships with customers, partners, and suppliers. Wholesalers are more likely to make good profits over the long run if they have numerous established ties with dealers.
Making a Credit Policy:
Long-term gains will be greater if appropriate credit terms and conditions are established. When purchasing the goods at this time, many suppliers will run into financial difficulties. Therefore, to preserve the security of your wholesale distribution services company, you should maintain the credit policy.
Making Documents for Licenses: 
You need a distribution license in order to run a distributor business. In order to start the distributorship corporation, you must also register your business and obtain legal consent.
Taking Charge of the Successful Launch of the Wholesale Business:
Continuously tracking business transactions is essential for business owners. Building a relationship with other businesses and dealers who will be supplying the products for sale is also advantageous.
2. Finding the Best Product
Massive production volumes are being produced by numerous manufacturers. One must look for the most sought-after product or the demand for any product that shows signs of increasing in the future.
The products that maintain the industry alive, such as apparel, groceries, food items, products, etc., are then narrowed down by thorough market research. To avoid the customer worrying about losing money, look for things that need little to no maintenance.
3. Create Enough Space
Find an area that is big enough to serve as a warehouse where your stuff can be kept. A storehouse for your product storage space is available for purchase, lease, or rental. To make commuting simple, be sure to find the locations adjacent to the retail business. To make delivery and pickups quick and simple, you must provide adequate room for your employees and salespeople to be seated side by side.
4. Control Your Inventory
Having enough inventory is just one of several components of good inventory management. Having too much inventory is bad for your company's finances, even though it is your obligation to advertise your goods widely.
To make sure that you don't store any inventory that is excess to your needs or unused, you must be aware of the calculations for inventory, including lead times, recorder levels, and the security of your inventory. An effective inventory management system will make it easier to track your orders across channels.
5. Ordering Online
Even in the current day, a lot of wholesale distributors still accept orders using outdated clipboards and paper order forms. Some people have started utilizing technology by using order forms that are Excel or PDF spreadsheets. These choices, however, are just as awkward and, in some instances, even worse than the paper. Additionally, be careful to steer clear of e-wallet scams before making payments.
Many prosperous businesses are utilizing the opportunity to place orders on mobile devices as technology develops. On their gadgets, such as laptops, tablets, and smartphones, they also give sales representatives access to customer information, product catalogs, and an order-writing interface.
Benefits of Wholesale Distribution Business
All companies involved in the supply chain, including manufacturers and retailers, can benefit from wholesale distribution business. These advantages consist of:
Increased reach
Since the wholesaler is in charge of delivering the product to far-flung shops, manufacturers who partner with wholesale distributors can invest less on growing their market. Manufacturers are not required to employ, train, or maintain expensive armies of salesmen who are qualified to engage in direct client sales.
Simpler operations
Retailers and manufacturers alike benefit from wholesalers' streamlined business processes. Instead of filling several small orders, manufacturers can engage with a relatively small number of distributors to complete a few large purchases. Additionally, rather than dealing with numerous different manufacturers, shops can obtain their goods from a small number of wholesalers, which simplifies ordering and lowers shipping costs.
Lower cost of business
Wholesale distribution can lower operational costs for manufacturers and retailers by streamlining their operations. Retailers may also spend less when purchasing in bulk from wholesalers as opposed to doing so directly from manufacturers.
Storage capability
Manufacturers and retailers are relieved of the responsibility and expense of maintaining huge inventories of products because of wholesalers' frequently vast warehouse capacity for inventory storage.
Supply chain stability and mitigation of risk
Wholesalers assist in securing a consistent supply of goods and lowering the possibility of shortages for other businesses in the supply chain by purchasing and managing inventories.
Wholesale Distribution Business Challenges
Since the beginning of the industrial age, wholesale distribution has been the preeminent strategy for bringing together producers and merchants. Wholesale distributors, however, currently facing difficulties on a number of fronts and PL Global Impex Pte Ltd. can surely explain this to you:
New competitors
Established wholesalers must contend with increasing internet competition. Hence one example of this is online merchants and marketplaces who are expanding into business-to-business (B2B) sales and utilizing their size and pre-existing platforms to provide inexpensive goods, clear pricing, and quick shipment. Hence online retailers allow foreign suppliers to sell internationally, increasing competition and frequently undercutting domestic wholesalers.
Manufacturers selling direct
However, to boost their profit margins and keep more control over their brand and customer experience, some manufacturers choose to sell directly to customers online or through their own retail channels.
Rising customer expectations
Distributors must meet the higher standards set by customers' interactions with retail e-commerce. These expectations include quick delivery, real-time order and delivery status visibility, and round-the-clock customer support.
Profit pressure
Prices are under a lot of downward pressure in the age of global trade, especially for basic products. Distributors are under pressure to operate more efficiently due to shrinking profits.
4 Wholesale Distribution Business Tips
It takes skill to run a wholesale distribution company. However distributors need to effectively manage connections with suppliers and retailers, have up-to-date knowledge of their industrial area and emerging trends, and effectively manage sales and inventories. PL Global Impex Pte Ltd. mentioned a few success suggestions:
Industry knowledge is key.
Depending on the industry or product category, a different distribution strategy is best. Find out more about the main supply chain models, the most lucrative channels, and the typical problems in your industry. However Join forums, networks, and industry groups. Understanding manufacturers, retailers, and other industry participants can help business strategy. It can also be useful to keep current by attending trade exhibitions and reading industry periodicals.
Keep customers top of mind.
Distributors can improve their planning processes and sales tactics by better understanding the present and future demands of their clients. Customer or distribution service could be crucial in setting your company apart from the burgeoning field of rivals.
Focus on inventory management.
Increasing operational effectiveness, boosting revenue, and maintaining satisfied customers all depend on effective inventory management. Hence businesses may maintain inventory in real time, prevent overstocking and stock outs, and keep a close watch on expenses with the use of inventory management, supply chain management (SCM), and warehouse management software.
Integrate ecommerce and multichannel sales.
Retailers now anticipate being able to order goods online, have them sent quickly, and follow them until delivery. However meeting customer expectations requires effective order fulfillment from a variety of sales channels, including internet portals and phone orders.